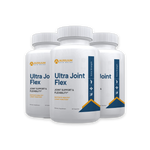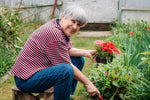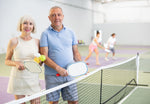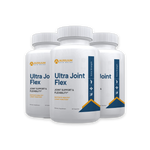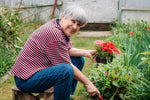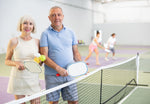 Auxilium Ultra Joint Flex Support
Regular price
Sale price
$54.99
Unit price
per
Sale
Sold out
Whether you're looking to support your joints through intense exercise, or simply want to relieve occasional joint discomfort, Auxilium Joint Supplements with Glucosamine, Chondroitin and MSM will help to reduce pain and discomfort resulting from age, weight, or deterioration of the joints. It promotes joint health and comfort, supports cartilage and joint flexibility, and helps increase joint mobility.
Why it Works
Glucosamine is found naturally in your body. It plays an important role in making glycosaminoglycans and glycoproteins, which are essential building blocks of many parts of your joints, including ligaments, tendons, cartilage and synovial fluid. The way your joints are built and maintained contributes to the development and the progression of osteoarthritis.
Research Supported
Animal studies have found that giving glucosamine can delay the breakdown of cartilage as well as rebuild it.
Manufacturing
Auxilium Joint Supplements are made in the USA from global ingredients in a GMP-certified facility. It is non-GMO, shellfish-free, dairy-free, gluten-free, nut-free, soy-free, and pork-free.
Auxilium Glucosamine Chondroitin MSM Turmeric Boswellia - Joint Support
Suppleme
nt.
Antioxidant Properties, Helps with Inflammatory Response. Occasional Discomfort Relief for Back, Knees & Hands, 60 Capsules
About this item
SUPPORTS HEALTHY JOINT FUNCTION.  Expert formula with Glucosamine, Chondroitin, MSM, Turmeric, and Boswellia. Provides a solid foundation for Joint Health and Function.  

Laboratory studies have found that MSM has anti-inflammatory effects. 

. Sulphur, which is a major component of MSM, plays an important role in making collagen and glucosamine, both of which are vital for healthy bones and joints, and in the production of immunoglobulins, which help your immune system
HELPS REDUCE JOINT DISCOMFORT  Turmeric, Boswellia, Glucosamine and Chondroitin all have Inflammation-Balancing properties. Combined they work together to help Reduce Joint Discomfort and Promote Comfortable Movement.
CARTILAGE HEALTH AND JOINT FLEXIBILITY: Essential Joint Support nutrients in easy-to-take capsules. Helping you Maintain Cartilage Health, Support Joint Flexibility, and Reduce Daily Joint Stiffness.
SUPPORTS AN ACTIVE LIFESTYLE.  Our Joint Health Supplement is formulated to support an active lifestyle. Increase the Mobility of your Joints and Reduce Discomfort so you can enjoy the activities you love.*
PRODUCTION. Made in the USA in a GMP-Certified Facility with Globally-Sourced ingredients. Non-GMO, Gluten-free, Dairy-Free, Sugar-Free and Soy-Free. 
Active Ingredients 
Glusosamine Sulfate 1,500mg

Boswelia Extract 200mg

Chondriotin Sulfate 150mg

Turemeric 150mg

Quercetin 25mg

Methionine 25mg

MSM (Methylsulfonylmethane) 25mg

Bromelain 25mg
Inactive Ingredients

Cellulose (Vegetable Capsule)

Rice Flour
WARNING:
Contains shellfish


Recommended Usage
Three (3) capsules daily